Welcome to Reading RAMM Academy
Reading R.A.M.M takes a non-traditional approach to learning through the use of project based learning as the engine using multimedia as the fuel. Combining multimedia, statewide curriculum, and benchmarks embedded with Social Emotional Learning (SEL), assists participants in developing academic competencies. Reading R.A.M.M.'s mission is to improve school culture, academics and to develop a holistic student and teacher focused SEL initiatives to improve conditions for learning.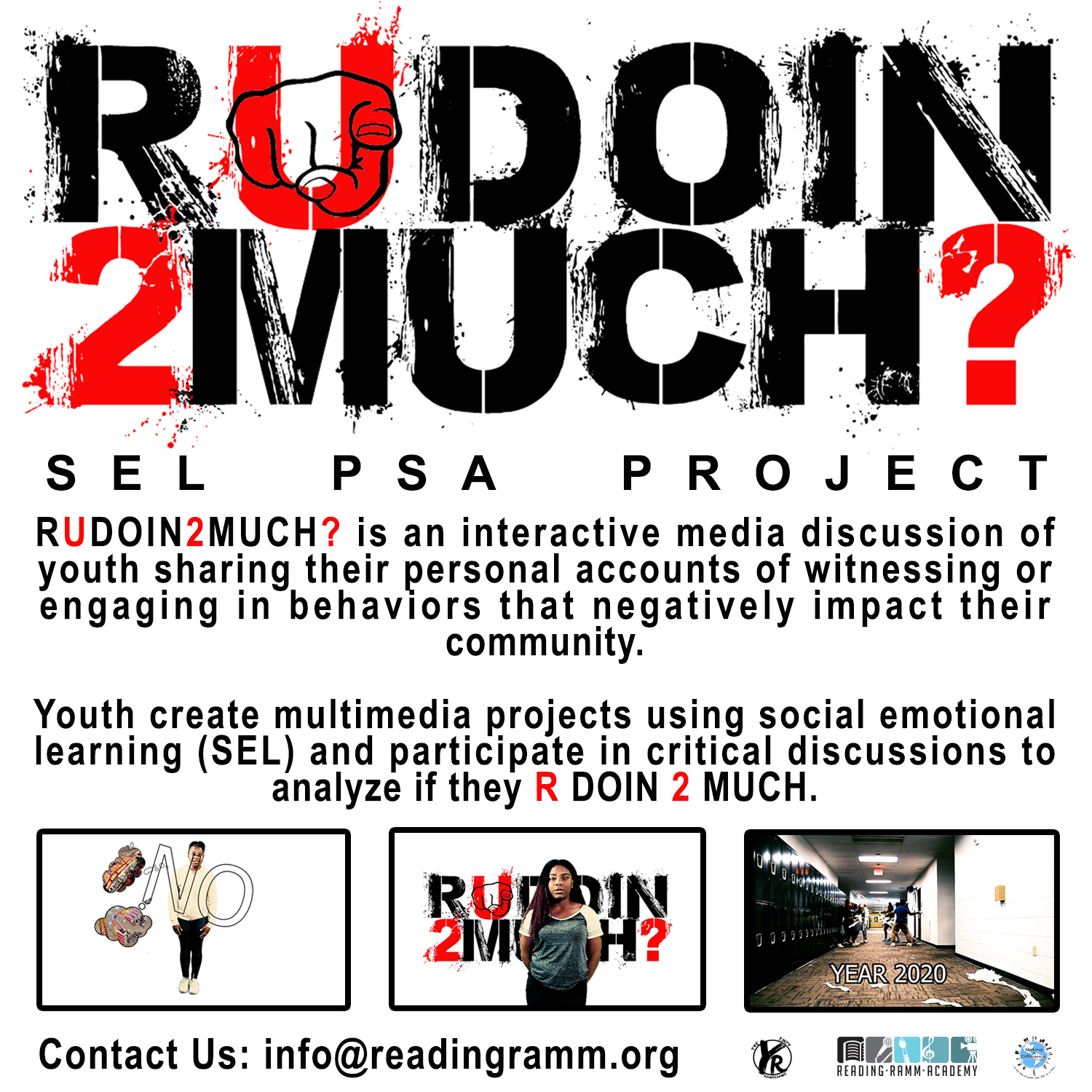 ---
---
IX Center "What Happened To me"
---
Featured Project Based Learning Project.
YR Human Rights Legislative Edition Film.
Nominated for Best in Network project for the New Tech Network.
Video Gallery
---